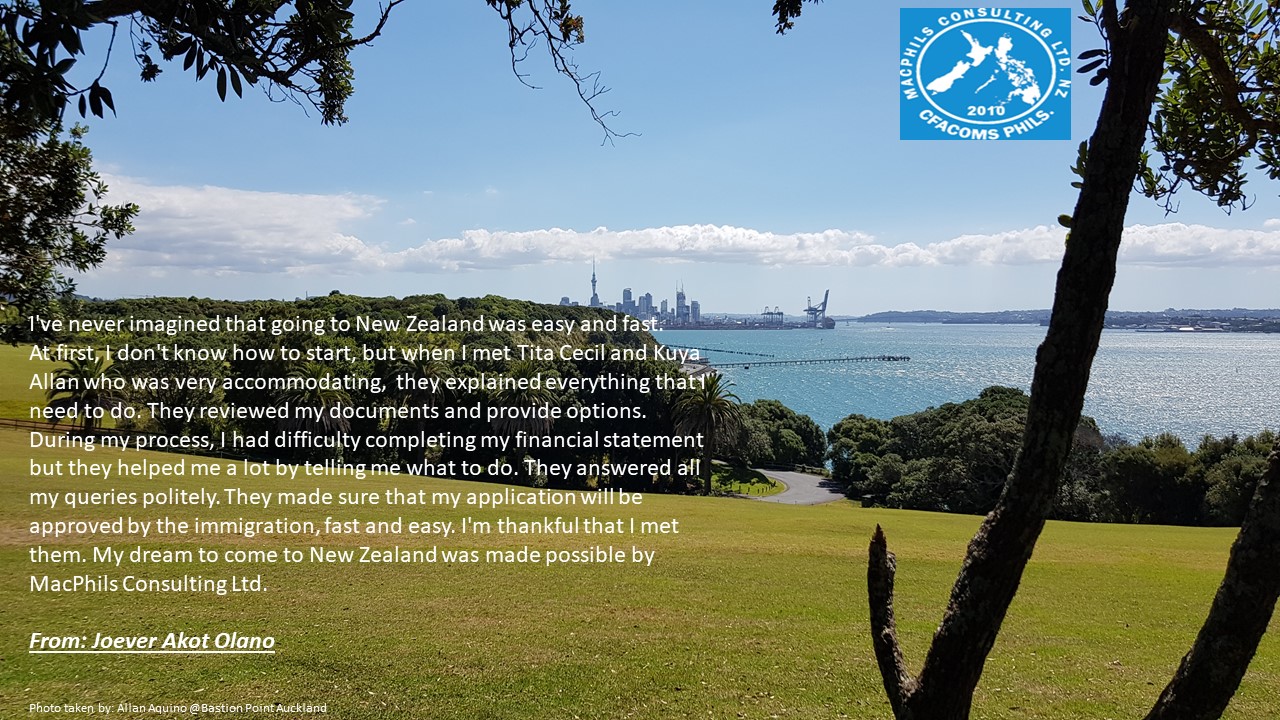 I've never imagined that going to New Zealand was easy and fast, At first, I don't know hot to start, but when I met Tita Cecil and Kuya Allan who was very accommodating, they explained everything that I need to do.
They reviewed my documents and provide options.
During my process, I had difficulty completing my financial statement but they helped me a lot by telling me what to do. They answered all my queries politely. They made sure that my application will be approved by the immigration, fast and easy. I'm thankful that I met them.

My dream to come to New Zealand was made possible by MacPhils Consulting Ltd.
From: Joever Akot Olano