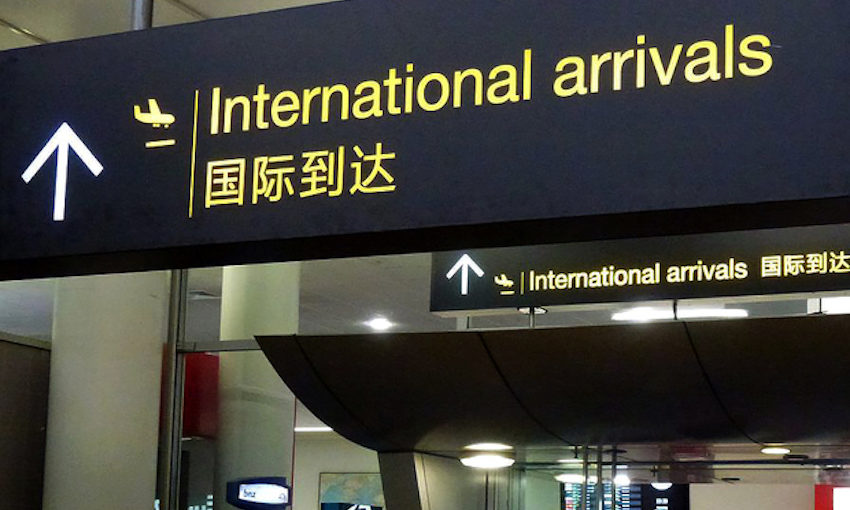 A BORDER RESTRICTIONS

A.1 WHO CAN ENTER NEW ZEALAND OR REQUEST TO TRAVEL

1. No need to request for travel:
a New Zealand citizen or permanent resident.
a resident with valid travel conditions unless he/she has a resident visa outside New Zealand and has never used it to travel to NZ.
a partner or dependent child (he/she must be younger than 20 if with a temporary visa, or younger than 25 if with a resident visa) of a New Zealand citizen or resident and their visa is based on this relationship
a diplomat who holds a post in New Zealand.
2. With the need to request for travel and with a Critical Purpose:
2.1 Acceptable Critical Purpose Reasons to Travel
Family members of NZ Citizens or residents who do not hold Relationship-based visas.
Partners and dependent children of NZ work or student visa holders.
Critical Health and Disability Workers inclusive of Dependent Partners and Children (New employees should have a start date of March to 31 December 2020).
Citizens of Samoa and Tonga who are making essential travel to NZ or whose Government has received agreement from the NZ Ministry of Foreign Affairs and Trade for said travel
Humanitarian Reasons taking into consideration the following:

One's connection to NZ, whether NZ is where he/she normally lives and current location
How long has he/she been away from New Zealand?
Other options available
Impact of not being allowed to travel

Other Critical Workers:

Worker needed for a short-term role (less than 6 months in total); and
Worker needed for a long-term role (more than 6 months).
A.2 PROCEDURE ON REQUESTING TO TRAVEL
Submit an Expression of Interest using Online Request Form. If an "Other Critical Worker", employer is responsible for filing the Expression of Interest.
If Critical Purpose is acceptable one will be invited to apply for either:

a Critical Purpose Visitor Visa — if you do not already have a visa — or
a variation of your visa conditions if you already have a work or student visa.

A link will be provided on the Form one needs to fill-up.
Upon submission of request, response time is within 2 working days at the minimum and 2 weeks if request is from employers and agents.
From 10 August 2020, most applicants are charged a fee to apply for a Critical Purpose Visitor Visa or Critical Purpose Variation of Conditions. The fee you must pay may change depending on your country of citizenship and where you are now. The fee for a Critical Purpose Variation of Conditions is NZD 190.
Reference https://www.immigration.govt.nz/about-us/covid-19/border-closures-and-exceptions